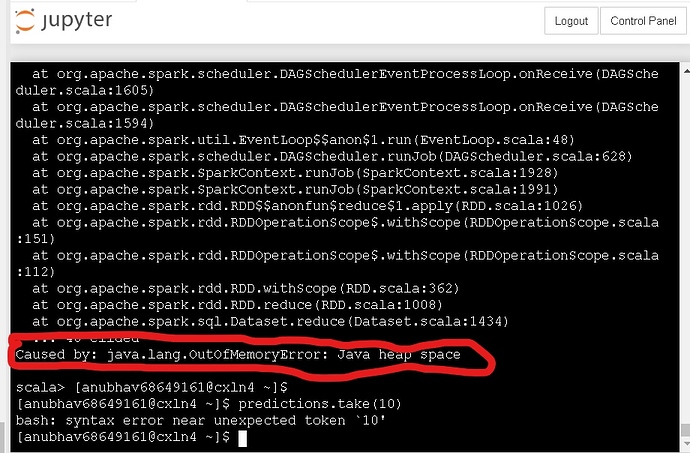 do i have to remove some of the files to make memory space??
If yes then all my work will be lost then how will i claim my certification??
I am currently on the MACHINE LEARNING WITH SPARK and doing the handson which is provided in the vedio but getting the above error…
the above error is showing up but i have still 300GB of the disk size left as shown in the image attached .
please increase the disc space as we have to practice also…